(Industrial & Commercial for Process & Comfort)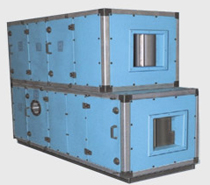 REFCON under takes total turnkey jobs for Industrial Air conditioning Solution Plants/ Commercial Air conditioning like, design, manufacturing, supply, installation, commissioning and services to equipments required for application like, Packaged Chillers,
Chilling Plants
, Air Handling Units, Filters, Ducting, Piping, etc.
REFCON also, develops Clean Rooms of required GMP standard as per WHO code and as per client's requirement.
Capacities Temperature, Refrigerant and the choice of ancillaries can be tailored individual requirement.